Our Mission – love local
®
We love local®, and want to celebrate all of the greatness in food, wine, spirits, and art in our local radius. We have partnerships, and friendships with amazing farmers, and local suppliers, and we are committed to source, as much as we can within our region.
Our goal is to re-introduce you to an era when food, and drink did not come pre‑packaged, and was masterfully prepared by a team that loved to cook, and aimed to please; every time. Where possible, our ingredients are sourced from our community's great farmers, and craftspeople – and we believe that you can taste the difference. From farm fresh eggs, locally produced fine meats, to locally baked goods, and naturally grown seasonal vegetables, our Chef takes what arrives that morning, and makes beautiful food from it that day.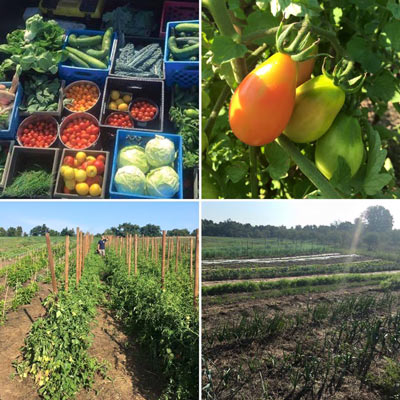 OUR CITY
Greater Hamilton is what we call "Our City", and we are proud to be a part of it! Hamilton is a city with more history than most in Canada, and we continue to gain recognition for making things, and not just steel… from world class science, and medicine to motion pictures, and art, music, and more… We celebrate so many new, and vibrant members of our community who are helping this city become great again, tweeting, and meeting, as we continue to dream about what is next!
OUR CONCEPT
With seating for more than 340 Guests, radius® offers its patrons great foods, wines, cocktails, coffees, and experiences. We are able to serve you in a lovingly restored building; once occupied by Isaac Buchanan, one of Hamilton's great innovators, and businessman of the 1800's. Our space features 16' original tin ceilings, and is adorned with art work from Hamilton's amazing artist community. Our food is prepared fresh daily. I guess you could say that we love local®.
URBAN CASUAL DINING
For casual dining with a twist, let our Chef thrill you with an eclectic menu that features daily changes depending on what our farmers have available. Ask us about our private event spaces if you are planning a special event, or business gathering. Our bar features many terrific beers, wines, and spirits from both local, and not so local producers. 
OUR COMMUNITY
radius® is a proud supporter of many charitable organizations, and causes. Giving back and supporting local is who we are. For every Customer review we receive, we make a $5 donation to a local charity, so your feedback will help us make a difference in the Community. Although our restaurant suffered financially through this pandemic, we have continued with all of our charitable giving programs. We also support Mealshare in their quest to reduce hunger. It is unacceptable that there are hungry children in our community. For every select menu item purchased, dine-in, or take-out, $1 is donated to Mealshare. 
Hamilton hospitals are also very important to us, and through the year we find ways to give back to them. We are also sports fanatics. In-fact our owners came together as a result of their children playing hockey together. We support many local sports organizations in the city.    
Our radius® roots began with supporting CityKidz, and we continue to do so through the Charity of Hope organization, a non-profit organization developed by the Mercanti family, and friends.