radius® to go menu
by Executive Chef Gordon Goss

Text, or phone-in your order to 365-323-7522, Tuesday 5:00pm-8:00pm, Wednesday to Sunday 12:00pm-8:00pm
Or now available you can Order Online for pick-up. Click here!
Need delivery? No problem, radius® to go menu is now available on Uber Eats. 
Please provide us with one hour to prepare your food, and pick up your order at radius®; 151 James Street South, Hamilton. Family roasts require three hours.
LUMINATION
Shining light on all that is locally-sourced, culturally-inspired and Canadian made!

radius® to go menu
SMALL
Kung Pao Brussel Sprouts

gochujang | toasted sesame seeds | soy | hoisin | roasted peanuts | chillies | scallion VG 12
Goat Cheese Spring Rolls
shallots | confit garlic | chives | sweet onion jam V 17
Oven Roasted Char Siu Pork

marinated sticky pork | mirin scented sushi rice | sautéed Asian greens | chiu chow chilli sauce GF 14
Vegan Fried Oyster Mushrooms
Montreal spice | tempura | vegan dill ranch VG 12
radius® Smash Sliders
iceberg lettuce | sweet onion | dill pickles | comeback sauce | cheese | toasted brioche 16 (add bacon 2)
GREENS
Harvest Power Bowl
mixed greens | spice roasted pepitas | roasted squash & sweet potato | avocado | toasted coconut
crispy garbanzo beans | cilantro tahini dressing VG/GF 18
Baby Mixed Kale Salad
toasted pine nuts | dried currants | pecorino & parmesan cheese | lemon vinaigrette V/GF 16
Buttermilk Fried Chicken Caesar Salad
romaine hearts | baby kale | biscuit croutons | crispy pork belly | Frank's spiked creamy dressing 19
(sub grilled chicken breast 4)
LARGE
45 Day Dry-Aged Steaks


Tenderloin 7oz 39
Striploin 10oz 42
Ribeye 14oz 55

choice of baked potato | Yukon spun potato | sea salt frites
Mediterranean Mezze Plate
cumin scented hummus | mint labneh | tabbouleh salad | stuffed grape leaves | marinated olives | 
grilled artichokes | beet pickled turnip | heirloom tomato | sheep milk feta | garlic naan bread V (VG available)
(for two) 19 | (for four) 32
Black Walnut Grand Board
chef's selected charcuterie & cheese | marinated olives | variety of pickled veg | orchard fruit | 
warm French baguette | Chassagne Farms organic honey whipped butter | black truffle honey

(for two) 28 | (for four) 49
radius® Poke
sushi grade salmon, tuna & butterfish | tobiko caviar | toasted sesame seeds | gluten-free soy | wakame salad | 
mirin scented sushi rice | togarashi spicy mayo | pickled ginger GF 26
Cassoulet

Muscovy duck confit | radiusÒ sausage of-the-day | maple & mustard cracklin' pork belly | 
award winning campfire beans | Yukon spun potato GF 30
Signature Braised Beef Short Rib

wild mushrooms | heirloom carrots | bone marrow | celery root & Yukon spun potato | braising jus GF 30
Sweet Potato & Lentil Curry

basmati rice | toasted coconut | crispy sesame chickpeas | pomegranate jewels | toasted sesame seeds | cilantro  VG/GF  22
Chef's Butter Chicken

sweet pea, caramelized onion & basmati rice | garlic naan bread (GF available) 26
Pasta of the Day

chef's seasonal selection MP
Honey & Soy Baked Atlantic Salmon

togarashi | kewpie mayo | hoisin | tobiko caviar | sesame scented soba noodles | 
sautéed greens 30
Halibut Fish n' Chips

junkyard slaw | tartar sauce | fresh lemon 20
Kids to go
Beef Sliders(2) & Fries 10
Lettuce | tomato | ketchup | pickle
Penne Pasta 10
Tomato sauce or alfredo sauce
Chicken Fingers & Fries 10
Plum sauce & ketchup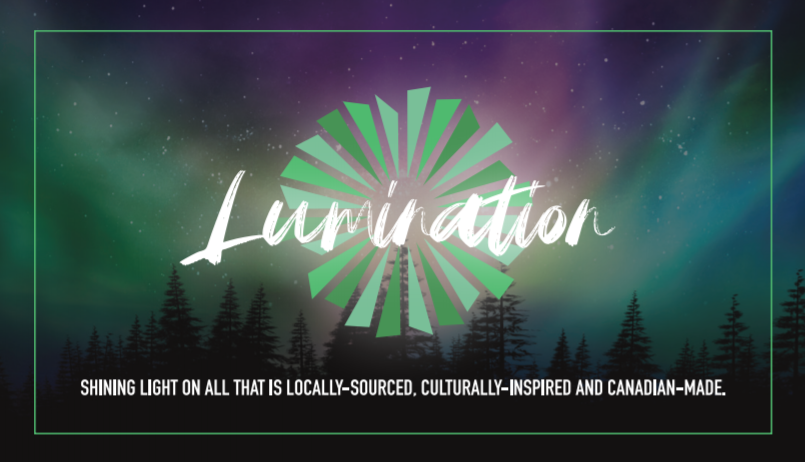 Take-out is new for us, so if there are any issues, please contact Dan Trevisani at dan@radius.ca, or 905-818-6054, or Executive Chef, Gordon Goss, at exec@radius.ca, or 647-378-8714